If you're looking for a way to stay socially distant but also support some great local restaurants and breweries, then look no further than the upcoming Dine Strathcona festival.
First launched in 2019 by the Strathcona Business Improvement Association (SBIA) as 'Dine Railtown', the neighbourhood initiative has now expanded to encompass restaurants, cafés, and breweries across the larger Strathcona area. Dine Strathcona will see several restaurants and breweries across Strathcona sharing unique dishes throughout the two-week event period, with $1 for each dish ordered donated to WISH Drop-In Centre.
Breweries participating include Strathcona Beer Co., Luppolo Brewing, Container Brewing and Hastings Mill Brewing Company and the newly opened Superflux Brewing. The special menu features are:
Container Brewing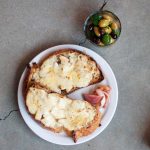 Rarebit small $8 / large $14
A Welsh dish consisting of a beschamel sauce served over slices of toasted bread, with roasted oyster mushrooms and sharp cheddar cheese.
Hastings Mill Brewing Company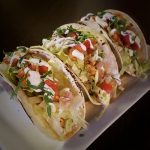 Chicken Tacos $10
Trio of seasoned chicken tacos with shredded lettuce, diced tomato, fresh cilantro and pico de gallo.
Luppolo Brewing Company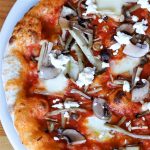 Funghi Pizza $17
Tomato sauce, fior di latte, mushroom, truffle oil, goat cheese. Pizza menu in partnership with Mordimi Bite of Italy.
Strathcona Beer Company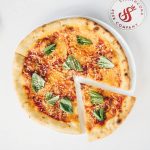 Margherita Pizza $17
Tomato Sauce, Mozzarella, Fior de Latte, Extra Virgin Olive Oil, Basil, Padano
SuperFlux Beer Company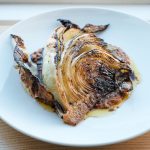 Roasted Cabbage with Beef and Duck Bolognese $17
Roasted Cabbage served with Organic Beef & Duck Bolognese and Black Vinegar
Participating locations have implemented extensive safety and distancing measures to keep their customers safe. Many of the feature dishes are also available for takeout and delivery for those who wish to support Dine Strathcona from the comfort of home.
The full list of participating restaurants can be found on the Dine Strathcona website.